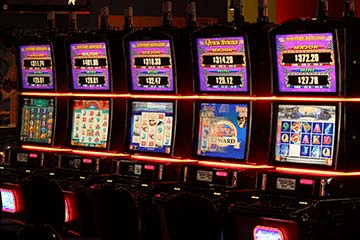 The Timbisha Shoshone tribe has proposed a $29 million casino on their lands to help the members of their community. With many tribal members living without running water or electricity, leaders of the reservation feel this proposal could help their area economically.
In Death Valley, the reservation is almost completely without economic opportunity for its members and because of this people like their elders live without electricity or running water for decades and have no way of improving their situations. Tribal members above the age of 21 receive a $600 check every quarter from the government, but that doesn't go very far past taxes and basic necessities.
George Gholson, Tribal Chairman for the Timbisha Shoshone tribe, believes the casino "would be very profitable for everyone involved, including the city".
The casino would have 349 slot machines, six game tables, two restaurants, and an entertainment lounge. While there are some mixed feelings about the proposal from tribal members, with some thinking that having gambling on their land would increase immorality and crime, others would support anything that could potentially help their tribe. "Anything that would help the tribe I would be very much in favor of," said Bill Brown, a Ridgecrest resident.
Since reservations are considered sovereign nations, the United States government has no say in the kinds of businesses the tribes can attract to their lands, especially the kind of gambling casinos that are replete in reservations currently. While much of this gambling is illegal in the United States, there is quite a demand for casinos like the ones the Shoshone propose. Research shows that there is a positive impact in many ways when casinos move into reservations, with a decrease in mortality, increase in employment by 26 percent, an 11.5 percent population increase by young people moving back to reservations, and a 14 percent decline in the number of working poor.
Negative impacts include a 10 percent increase in larceny, auto theft, and violent crime near a casino, and an increase in bankruptcies within 50 miles of a new casino.
Even with the stated positives around casinos, little is known about the true distribution of these new funds, with many of these casinos not even employing local Native Americans. More research needs to be done to understand the true impact of casinos on the local population to have a more well-rounded view of their effects.
Even so, it seems as if casinos can create a relatively positive economic benefit for those living on reservations. But is it worth the increased crime and further mining of Native American culture? It seems that many, like the Shoshone, are between a rock and a hard place, with needs for their community and very little options on how to solve the rampant poverty around them.