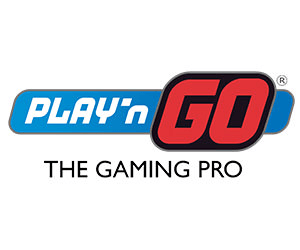 When it comes to playing the slot machines, a few things have changed since their early days in the United States. Around 1880 this gambling device came to the states and attracted attention to people who enjoyed the need to be entertained. As we all know, these slot machines have remained popular into the modern age. Now we play these slot games in the casino for real money, we play them on our home computer for fun, we play them at our local clubs and we can even play them on our tablets and our mobile phone. Play N Go and their team are no strangers to slot machine play. If there is anything that needs to be known about game play, these folks already know it or have developed it. It might come as no shock that these avid casino slot machine game players and designers are ready to release two new games for play on the mobile device.
The release of these two, for mobile only slot games are to be set for later this month. Play N Go has been designing casino games for the casino industry for years. These two new slot games will join countless other games that are available for mobile phones, tablets, computers and more. Any type of game that you could imagine can be played as a slot game. These slot games feature themes around almost everything. You can find musical based games, television based games and more. These are available both in the casino and on other platforms. As a result of many years in the business of game development, Play N Go understands what works and what people want. Their two new releases are going to be very cool. Let's look at each of them individually.
The first game we will look at is called Sails of Gold. The back ground for this game is the sea. As you discover the New World you are the captain of this five-reel adventure where you can play up to ten slot paylines. Your treasure is winning combinations, multipliers and free spins. Climb on board and find the treasures that await you Captain. This game is bright and colorful and very fun to play. Sails of Gold uses a scatter symbol and wild symbol to make your game play that much more enjoyable. Although the jackpot is not progressive, there is still a huge potential to rack up the game play.
The second game that will be released is called Golden Caravan. This game is set in the sands of the desert. Dig out your best camel and hold on for the ride of your life. This adventure starts with five reels and ten paylines. When you see that you got all your camels in a row, you can release your free spins and set the wheels in motion. You get up to ten free spins when you see the holy trinity of Arabian camels. You can also see the bonus symbols in the game. These appear as wild symbols. You are going to have a hard time deciding which game you want to play the most because these are both awesome and very fun.