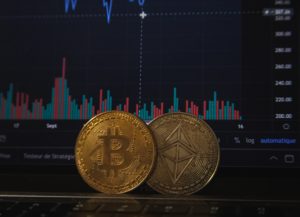 El Salvador's Historic & Bitcoin Gambling
Cryptocurrency enthusiasts are buzzing with the news from El Salvador. Nayib Bukele, El Salvador's President, in 2021 achieved a landmark victory for Bitcoin by gaining congressional approval. On June 9, 2021 with 62 out of 84 votes in its favor, Bitcoin was officially legalized, making El Salvador the pioneer in adopting cryptocurrency at a national level.
While President Bukele envisions this as a strategic economic move, the International Monetary Fund (IMF) voices concerns. Gerry Rice, representing the IMF, highlighted potential financial, legal, and macroeconomic implications. This stance from the IMF could potentially pose challenges, given that El Salvador is concurrently negotiating a billion-dollar program with them.
For online casino enthusiasts, this news was a boon. Though terrestrial gambling is not permitted in El Salvador, its gambling law, Ley 35-2002, remains silent on online platforms, placing them in a legal gray zone. This means Salvadorians face no legal hurdles when engaging with online casinos. Now, with the legalization of Bitcoin, transactions with these casinos become even more seamless. Bitcoin's quick transaction times, lack of associated fees due to its decentralized nature, and exclusive access to specific casino games make it a preferred choice for many.
President Bukele believes that Bitcoin's integration will assist Salvadorians abroad in sending remittances back home. Notably, El Salvador doesn't have its own currency. Bukele envisions a ripple effect, projecting increased investments, tourism, innovation, and overall economic progress, a sentiment he shared via Twitter.
Taking it a step further, the state-owned electric company, LaGeo, is tasked with creating a renewable energy-driven Bitcoin mining infrastructure, leveraging the country's volcanic energy sources.
With the new Bitcoin legislation, businesses in El Salvador are required to accept it as a valid payment method. While many Salvadorians celebrated the historic move, some remain cautious.
One undeniable ripple effect of this legislation is its impact on the online casino industry. As these platforms generally favor Bitcoin transactions, its legalization will likely enhance their popularity and utility for Salvadorians, further embedding cryptocurrency into everyday life.