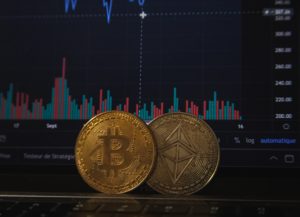 For lovers of cryptocurrencies, there is amazing news coming from El Salvador. The President of this country, Nayib Bukele, sent a proposal to Congress which states that Bitcoin should be legalized. On Wednesday, June 9, Congress embraced this proposal, and thus, El Salvador became the first country in the world to adopt Bitcoin.
Not only that but the law was passed quite easily. As 62 out of the possible 84 votes were in favor of legalizing this cryptocurrency. While the president of El Salvador sees this move as very beneficial to its economy, the IMF disagrees.
Gerry Rice, an IMF spokesman stated that the legalization of Bitcoin raises numerous financial, legal, and macroeconomic issues. The IMF is open about their disagreement with El Salvador's decision to legalize Bitcoin and that may cause a lot of problems since El Salvador is in discussions with the IMF for a billion-dollar program.
But, casino fans will be pleased to hear this news as it means that they can access online casinos and use Bitcoin as a deposit and withdrawal method with ease. Just a reminder, while land-based gambling remains illegal in this country, Ley 35-2002 (law on gambling in El Salvador) does not have any specific regulations concerning this industry.
So, online casinos are caught in the grey area, which means that they are neither legal nor illegal. All players from El Salvador who decide to register and play at these sites do not face any repercussions. The legalization of Bitcoin is fantastic news to casino lovers because Bitcoin is recognized as one of the most efficient and most effective payment methods.
Why? Both deposits and withdrawals with this cryptocurrency are instant, which is not the case with a majority of regular payment methods accepted by these operators. Not only that, but players void all fees due to the fact that Bitcoin is self-sustainable and highly decentralized. Finally, many online casinos feature special game categories that can only be accessed by making a deposit with Bitcoin.
So, what do Nayib Bukele and El Salvador's governments think that they can gain by legalizing Bitcoin? Well, Bukele states that the use of Bitcoin will help Salvadorians who are living abroad to send money back home. Just a reminder, El Salvador does not have its own currency.
Not only that, but Bukele stated that "Bitcoin will bring investment, tourism, innovation, and economic development" for El Salvador through a tweet.
To make things even better, the state-owned electric firm LaGeo was instructed to develop a plan to offer Bitcoin mining facilities that work on renewable energy from the volcanoes in El Salvador.
Under the new law, Bitcoin in El Salvador must be accepted by firms as a payment method. Many of the residents were excited about this news, but there were some who were skeptical.
One thing is certain, these developments benefit the online casino industry a lot as online casinos also prefer to have Bitcoin transactions. With its legalization, more and more players will be able to deposit and withdraw funds with this cryptocurrency.